Online Event Registration Forms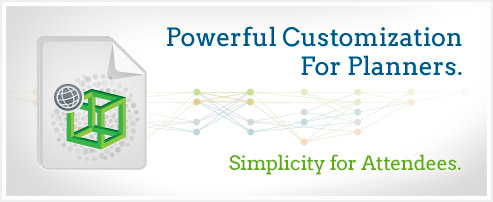 Online Registration Forms
From simple events to very complex, Orchid Event Solutions provides highly customized online event registration forms. One of the first experiences your attendees will have is completing your event registration form. A great registration form can increase your attendees experience and increase attendance to your event.
Reduce 90% of the time it takes to create your on-line event registration form!

Our team of event registration experts develop the registration form for you
All you need to do is provide us your event registration requirements - It's that EASY!
Orchid has developed specific applications and features to help you with your event registration needs.
Basic Feature List - Online Registration Form:
Great looking online event registration forms - branded to match your events theme
One Page to Several - Registration forms are developed based on the complexity of your event
Built in logic provides dynamic registration options based on your attendees needs
Data integration with your back office or membership management systems
Duplicate registration warning
Guest registration
Group registration
Exhibitor registration forms with complimentary booth personnel allocation & management
Multilingual registration
Create unlimited promotional codes
Unlimited registration pricing Tiers
Unlimited custom fields and questions
Event workshop & session registration - Real-time Inventory Control
Secure Credit Card Processing
Customized email confirmation letters
Allow attendees to easily modify their event registration at anytime
Sell products online
Assign table and seats at your Gala event
A picture is worth a thousand words "See & Try" a sample of our event registration forms
Multi-lingual - Online Registration Form
Click on any image to view a larger version with a full description.